News | Blog | ADRA Change Architects
Saturday, 05 October 2013 00:00
A year or two ago I was working with a senior executive team on a change initiative that would affect about 200 employees in the IT services department of a pharmaceutical company. When we got to the portion of the strategy that dealt with how we'd communicate the changes to the team, I met resistance.
"Why do we have to have this 'kickoff' all-team meeting at the beginning and an intranet site for daily updates on the changes?" one of the executives said. "I just don't understand why we have to waste all this time and money on explaining everything to the junior employees. They don't understand the overall business, and they won't understand why we're making these changes. If they want to keep their jobs, they'll just do what we're telling them!"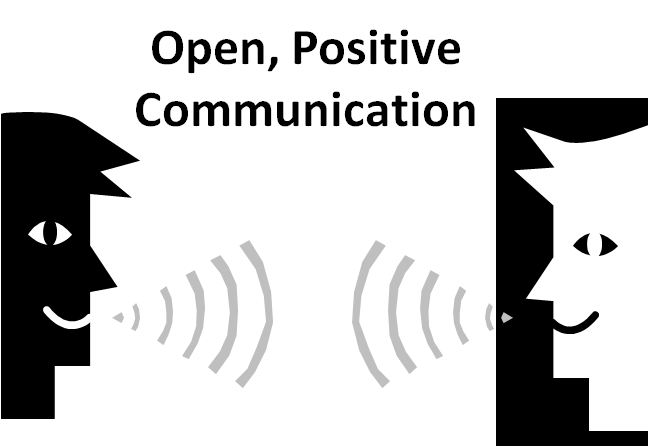 Unfortunately, this isn't an uncommon reaction. Many senior execs seem to think that (a) junior and mid-level staffers are too dumb to understand 'the big picture' and (b) people who are collecting paycheques should simply do what they're told, and not suck up all kinds of resources by demanding explanations.
The truth is that emplyees often have a better grasp of the big picture than might at first be evident - it's hard to be a successful, long-term employee in any job without having at least some understanding of the organization as a whole. What's more, the internet age means that the average employee has more access, to more information, about the organization for which s/he works than ever before. Employees are more familiar with terms like 'shareholder value' and 'market capitalization' and 'competitive advantage' than they were even 25 years ago. All of which means they're probably much better equipped to understand business decisions - even those made 'at the highest levels'.
What's more, study after study shows that the best employees - the most productive, valuable ones - are those who are actively engaged in their jobs and their organizations. In other words, the best employees are definitely not the kind of people who want to just 'do what they're told' - they want to understand their role within the organization, how they're contributing to the organization's success, and that their efforts are making a difference.
If organizations want to keep these high-value employees through a change - and keep them productive - they must communicate the reasons for change, the rationale for decisions, the process of change, and how everything works together to achieve the goal. Does it take time and money to do this? Yes. Will everyone on the team understand every detail? Probably not. Will it, in the end, help you retain your top performers and navigate the change successfully? Absolutely.
Saturday, 18 January 2014 00:00
'Resiliency' is one of those words, when used in the context of people and workforces, which tend to sound a little touchy-feely/HR department-ish and the kind of thing you can safely ignore. The truth, however, is that resilient employees, and a resilient workforce, are crucial to a successfully innovative organization. The more resilient your employees, the more likely you'll be able to implement new strategies effectively and efficiently.
Resiliency in the workplace doesn't just happen. It's built over time, and while individuals can help themselves become more resilient, it's more effective if they're supported by their managers and by the organization as a whole.
Assessing resiliency is an important part of the change management process - but it needs to happen well before any change is implemented. Ideally, before you undertake any change initiatives, you'll ensure you've built some resiliency within the organization.
Characteristics of resiliency
How can you determine whether your organization is resilient enough to embrace change?
Research shows that resilient individuals display specific characteristics. Though not all experts agree on every characteristic, the four most commonly cited are the following:
Sense of purpose: Studies show that people with a sense of purpose in their life can use that as a stabilizer in times of change. Having a sense of purpose helps people manage through disruptions more effectively because it provides a context or perspective for change. It's not uncommon for people to get so caught up in the day-to-day activities of their job that they forget why they chose or loved it in the first place.
As a company, your employees' sense of purpose can be found in the company's vision and mission statements. Vision and mission statements are designed to give context and meaning to the work every employee dodes. Although having meaningful vision and mission statements can't guarantee resiliency at the individual level, it can help to provide the context and perspective that can contribute to employees' sense of purpose.
Ask yourself: Are the organization's vision and mission statements known throughout the organization? Do people understand them? More importantly, do your employees believe in the vision and mission of the company?
Feeling in control: People who feel in control of themselves and their world are more confident as they move through change. A change may make them feel temporarily out of control, but they're able to return to a positive state. However, when we're not in control, we feel unsettled, which may lead to lower productivity and effectiveness. In that state, any disruption will heighten the feeling of being out of control.
At an organizational level, maintaining an environment in which people feel in control of their work lives is key. An organization that encourages people to control their success, and gives them the tools and support they need, is a resilient organization.
As you assess Control in your organization, ask yourself: As a company, do we encourage people to take responsibility for their own success - and then allow them to do it? Many companies tell employees they are accountable and responsible, but then don't give them the tools or support they need to be successful. A mixed message will undermine the organization's resiliency.
Teaching employees to be their own guides during change is one way of building feelings of control. When employees have the tools to create their own map of a change, they can build on their own feelings of control - and, as a result, resiliency. A 'map' is basically a way for them to answer some very simple questions: What is the change, how does it relate to our current business, how does it affect me, what will I do differently, what will my team do differently as a result, what other parts of the company will be affected, what opportunities do I see?
Once they know the answers to these questions, most people can begin to manage through the change successfully. More questions will come up and people's need for control won't go away, but at least they'll understand how the change will affect them.
Positive outlook: Optimism is very helpful when managing through change successfully and efficiently. An important component of having a positive outlook is not to dwell on the potential downsides of a situation - but not to ignore them, either. Some people are naturally optimistic; others are naturally pessimistic but can learn how to have a positive outlook. Resilient people not only focus on opportunities that can emerge from change, but can see themselves taking advantage of those opportunities - and succeeding.
As a company, negativity plays a big role in the level of resiliency. At the individual level, it's 'negative self-talk'. At the organizational level, it's the 'never good enough talk'. An organization that always pushes for high achievement may fall into the trap of never being satisfied with the current level of performance. While it's good to strive for high achievement, many organizations forget the importance of rewarding and celebrating the current high performance before moving on to the next set of goals. Employees who work extremely hard and exceed their goals, only to be told that their performance is 'adequate', start to believe that they'll never be good enough - and that can undermine even the most positive employee's optimism, which in turn undermines the organization's resiliency.
Physical and spiritual well-being: It's a well-known fact that stress takes a terrible toll on humans both physically and emotionally. It's very hard to be resilient if you're physically and emotionally exhausted. Resilient individuals recognize the importance of this and make a concerted effort to balance their lives with enough rest, time away from work, exercise and healthy foods. Organizations can build the well-being of their workforce by encouraging and allowing for work/life balance.
Now, it isn't the role of the company to play 'mother' and get everyone to eat right and exercise. However, providing healthy food in the cafeteria, encouraging exercise via gym facilities or memberships - these things can play a role in the way the organization affects its employees.
A company president who is known to check and send email until 1am, 7 days a week, and praises people who consistently work 12 hours a day is sending a clear message: Work/life balance is neither important nor possible for employees. But work/life balance is a business issue: Overworked, burned-out employees aren't resilient (and often aren't productive, either). A company which needs to change and grow can't accomplish much if they don't have resilient employees - and that affects the bottom line.
Resilient individuals can take care of themselves, which helps them move through each change or disruption with ease - and organizations can benefit greatly from that. It's important for a company to pay attention to the resiliency of their workforce as part of the strategic planning process. After all, you make all the plans you want, but if your employees aren't sufficiently resilient to carry out those plans, you won't succeed.