The situation:
Changes were made in a large department store regarding how cosmetic counter employees were to sell products.
Before the changes, if a customer asked for a particular product in a particular shade, and it was unavailable, the cosmetics employees simply said "I'm sorry, we're out of stock at the moment. Please check back with us at X time."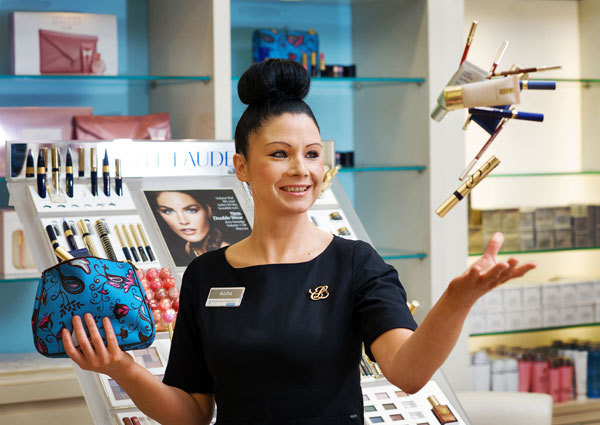 The new policy was to recommend an alternative product or shade: "I'm sorry, we're out of stock at the moment. However, you may find that this brand/product may be a good alternative." The goal was to encourage the customer to make a purchase, rather than losing them to a competitor.
One of the long-time employees - who had been considered a good worker - flatly refused to follow the new policy, and in fact was heard to say that she would never change the way she worked. This was causing problems with other cosmetics employees who had made the change, and there were rumblings that they, too, would stop referring customers to alternative product lines.
My recommendation:
The first and most important step in resolving an issue like this is to understand the employee and their motivations. Maybe the employee isn't convinced the new policy is a good one because they don't clearly understand the benefits for themselves (i.e. more sales and therefore more commissions) or for the store (i.e. more sales and therefore better wages and job security). Maybe, as a long-term employee who is highly loyal to the organization, s/he needs to understand there was a solid rationale for the change.
An employee who understands the benefits but still flatly refuses to comply with a change is usually struggling with a sense (real or perceived) of loss. It's important to understand what the cosmetic counter employee feels they are losing as a result of the change: Do they feel they're losing control of the sales process? Do they feel they'll lose a customer by referring them to a colleague's cosmetics counter? In many cases, simply identifying this sense of loss can help move an individual through it.
However, if the employee still refuses to make the change, it's time to help them understand that the change is a job requirement. They may have been a loyal, productive long-term employee, but if they refuse to meet the job requirements as stated, then they'll need to move on, one way or another. This doesn't have to be communicated in a bullying or threatening way - simply that you'll be sorry to lose them but will support whichever decision they make.
Conclusion:
Understanding the source of change resistance and making efforts to work with long-term employees to resolve their issues is a good way to demonstrate that you appreciate long and productive service. But organizations are in business to make money, and when employees choose to refuse to comply with changes which clearly benefit the bottom line, it may be time for that employee to find another organization at which to add value.
A word about unions:
In a Union environment, no changes to work guidelines should be made without input from the Union. It's critical to involve the Union with any issues that arise from implementing new work guidelines such as the scenario above.